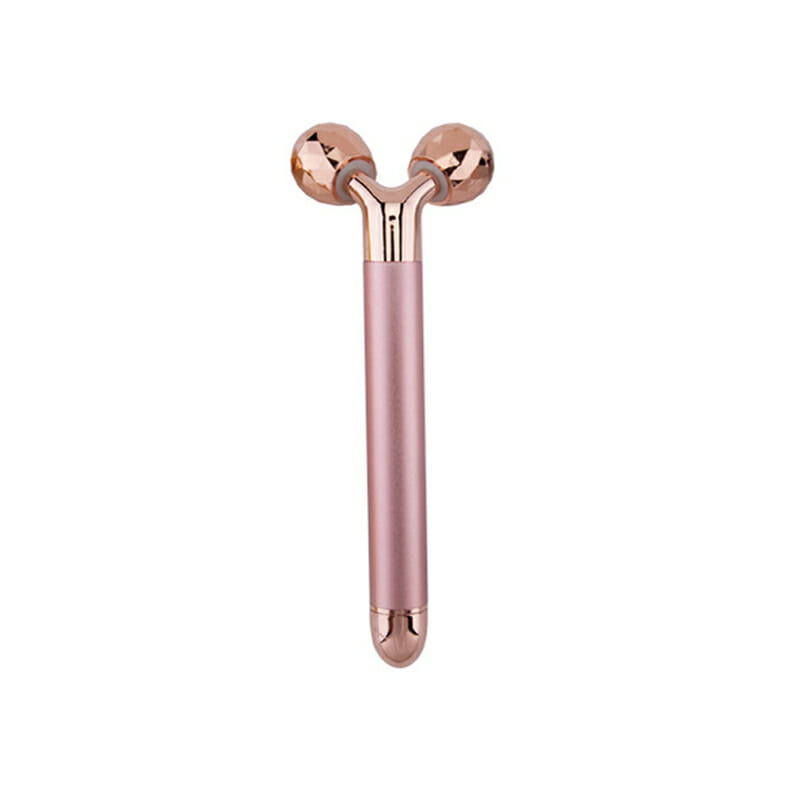 Electric Vibrating 3D Facial Massager
Description
Electric vibrating 3D facial massager is meticulously designed to target specific areas of the face, providing a variety of benefits to your skin. It can enhance circulation providing the oxygen and nutrients it requires to repair and regenerate, improving its texture and tone. The vibration (6000 vibrations/minute) will assist you in making skincare nutritions penetrate deeper into the dermis layer, bringing moisture and elasticity.
It has multiple interchangeable heads so you can choose one or several heads to use together depending on your needs. It can also be customized in a variety of colors, sizes, or with different natural stones.
Benefits
It is perfect to run softly throughout your face from under your eyes to the fine lines around the lips and neck. Energise pulls, firms and tightens the skin. Its a quick pick me up before your regular make up routine or just when you want to start your day with energised skin.
Daily use of electric vibrating 3D facial massager will make your face and skin look younger. Also, it can combine with skin care products. 3D roller massager allows you to use the product on any part of your body from the angle that you prefer.
Notice
Electric power is supplied by one AA battery (not included). Furthermore, the manual control twists On/Off. Some brands' rechargeable AA batteries are too large to fit into the device, in this case, please use a different brand of  AA battery.
Service
Free Sample For Testing.
Quality assurance: 100% handmade and natural raw stone, never use inferior materials.
24 hours after sales and technical guidance.
Custom product and packaging design for OEM, ODM.
Multiple shipping options available. (Express, By sea, By air, By land, DDP and so on)
Inquiry