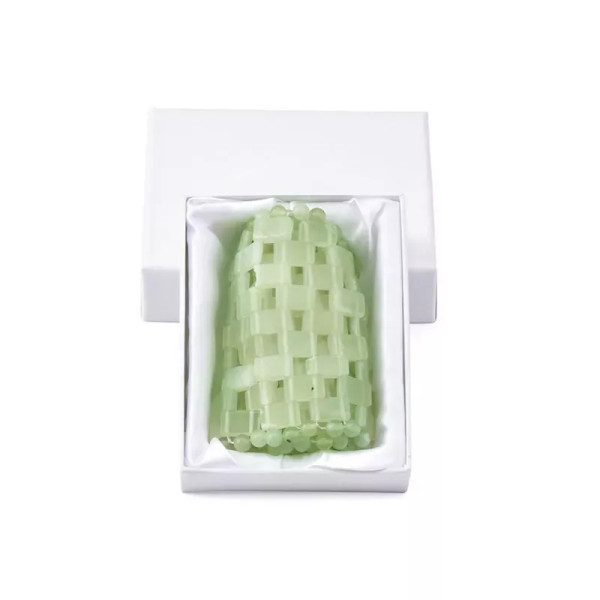 Xiuyan Jade Green Eye Mask
Face, Eyes, Nose, Chin & Neck
Description
Xiuyan jade green eye mask is safe and carry no risk of side effects. It highlights simple self-care practices such as calming, soothing and relaxing the face and the skin and muscles and calming the mind.
100% Natural Xiuyan Jade.
100% Handmade.
Please Clean Jade Eye Mask Before And After Use.
How To Use
Benefits
Smoothes and relaxes facaial lation, bringmuscles and skin.
Improves blood circulation and skin tone, eliminates congrestion and reduces inflammation.
Close the pores and tighten the skin, improves elsaticity of the skin, promotes lymphatic drainage.
Reduces puffiness, wrinkles and dark circles under the eyes.
Calm the soul and brings about deep relaxation and tranquility.
Leave your face feeling firmer, smoother and looking glossy.
Service
Free Sample For Testing.
Quality assurance: 100% handmade and natural raw stone, never use inferior materials.
24 hours after sales and technical guidance.
Custom product and packaging design for OEM, ODM.
Multiple shipping options available. (Express, By sea, By air, By land, DDP and so on)
Inquiry